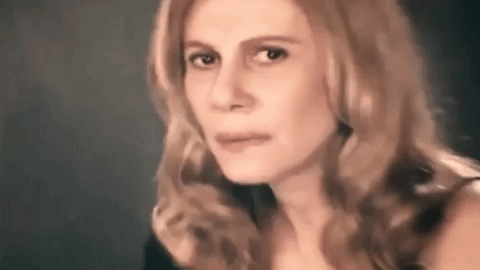 FREQUENTLY ASKED QUESTIONS
Of course you're gonna have questions. Start finding answers below. Did we miss anything? Just send a message to noochie@nooch.earth
Collapsible content
Why Nooch?

We know that feeling of trying to do the right thing but getting stuck in the greenwashing maze; Of course you don't want shoes made out of animal skin but now you have entered the world of a hundred different types of alternatives.

What to choose? Recycled plastic or bio-plastics? Or maybe you feel it is most urgent to support a brand that makes sure that the factory employees are treated fairly?

Impossible trade offs in our opinion. Especially when it is no longer necessary to choose just one of those values you hold so high.

Nooch combines all things that matter: To be kind to all animals, create fair products without human or non human suffering and produce products that are in balance with the planet we inhibit.

No compromises.
Why are lacetips important?

There are a lot of brands out there that say that they make biodegradable products. But do a deep dive and unfortunately you will find that you are being greenwashed; because even if a t-shirt is made out of a compostable fabric they are often stitched together with polyester threads or contain labels made out of nylon. Both materials that will leave a microplastics trail when composted. Microplastics end up in everything. From the oceans and soil to the inside of our bodies. Wreaking havoc on our our collective well-being. Unacceptable. That is why we made absolutely sure that our products contain zero plastics. The whole enchilada. Even down to our lacetips.
What does 'Zero Waste' even mean?

Zero Waste has a lot of definitions; Some use it to describe a closed loop plastic recycling system, others interpret it as doing groceries using their own packaging in specialized supermarkets.


We use it to describe our closed cycle with Mother Nature. In nature there is no such thing as waste. When one thing ceases to exist another is created. That is why we don't use plastics or non-biodegradable materials in our products. All things Nooch are meant to return to the Earth.

As it should be.
Can I compost the shoes myself? 

Yes, you can safely bury your old Noochies in your garden or send them back to us so we can compost them and help replenish the soil where necessary.

And don't worry, noochies will not start decomposing while you are wearing them ;)
Where are Nooch shoes made? 

All nooch sneakers are ethically produced in Portugal; For us that means a safe working environment and fair wages. Keeping it local helps to ensure transparent communication and regular visits to the factory. EU labour standards are high and strictly controlled which helps us guarantee that your shoes are made in an ethical manner under good working conditions. Add the fact that nooch sneakers don't have to be shipped half way around the world to our distribution centre also helps lower CO2 emissions and it's common sense really….
What is the estimated delivery time for nooch products?

From the moment we reach our 500 pair production goal we strive to deliver your made on demand sneakers within a period of 12 to 14 weeks. We understand that waiting can be both exciting and challenging. However, we encourage you to consider the unique effort that goes into each pair, and we believe the final product will be worth the wait.
What if my sneakers don't arrive within the estimated timeframe?

The first production goal of 500 pairs is an exciting one. And while we are confident that we can make it work there is always the small chance that we will run into unforeseeable issues along the way. Should we fail to keep our promise of getting you your made on demand items please rest assured that you are eligible for a full refund. Customer trust is of utmost importance to us, and we want to ensure transparency and accountability in our services.
Where are you located? Do you have any stores?

We have an international team that is located from The UK to Curacao but nooch HQ is based in Arnhem, The Netherlands. We do not have a physical store,... yet.
What size sneakers should I order?

Finding the perfect fit is as easy as looking at the sizing guide on each product page. Normally, your usual sneaker size should do the trick. If your feet are playing the indecisive card and you're between sizes, go for the larger one. Still scratching your head? Shoot us an email, we're here to help.

Remember, smart sizing isn't just about comfort, it's about being mindful of our resources. So, let's ditch the habit of ordering multiple sizes only to return the misfits. It's a small act with big consequences when you think about the scale of it. So, give it some thought, make a smart choice, and together, we can cut down on waste and CO2 emissions.

We're here to help if you're in doubt.
Not sure about your shoe size?

Look, we know shoe sizing can be a minefield. That's why at Nooch, we've got a made-to-order model to make sure your shoes fit like a glove… or, well, a perfectly sized shoe.

Once you've placed your order, we'll pop you an email with some easy-peasy instructions on how to measure your foot. You can use a measuring tape, or if you're more of a tech-head, even your iPhone. That way we can double check if you have ordered the correct size.

This isn't just better for your feet, it's better for the planet. No more fretting about ordering the wrong size and no more unnecessary returns. That means less waste, less carbon footprint from all that shipping back and forth, and a big thumbs-up for the environment. So, you're not just getting a bang-on fit, you're also helping us keep things green.

One small step for you, one giant leap for sustainable practices.
What's the difference between a male and female Nooch shoe?

Ah, the age-old question. Although our designs might look like twins, they're more like fraternal twins. Yes, they look the same on the surface, but underneath it all, there's a world of difference. Our sneakers are crafted on gender specific lasts ensuring a perfect fit to match the unique differences between male and female feet.

For example, men's feet are often broader and longer. Women's feet, on the other hand, usually have a higher arch and a narrower heel. So while our shoes might look the same, they're each built with these differences in mind.

Just choose your gender when you're ordering, and we'll take care of the rest.
What about the bigfoot?

People are getting taller and taller, their feet growing bigger and bigger. Our current size range goes up to size Eur 46 but we are working hard on getting you those bigger sneakers to fill. It would really help to know how many people are looking for large so do let us know what shoesize you would like us to add to the range. Please send us an email at noochie@nooch.earth Muchas gracias, amigo!
Are the insoles removable?

Yes, noochies are strobel lasted and the insoles are removable. You can easily insert your own (orthopaedic) insole should you want to.
How do I clean my sneakers? Are they machine washable?

Clean your Noochies by wiping them down with a damp cloth. The upper material Mirum is naturally water resistant! If it gets wet, let it dry. Dirt and stains wipe clean with a damp cloth. No treatments or conditioning are needed. Please don't put your noochies in the washing machine or the dryer.
How can I repair my Noochies?

In case your noochies need repairing please get in touch. We can help you find the right solution; This could be in the form of helping you find the shoemaker that specialises in sneaker repair or if you prefer DIY solutions we could get you the correct materials to fix your sneakers without compromising on their biodegradability.*

*Why is this so important to us? We hope to help change perception. We know it can be an easy fix to chuck out what's broken and buy it new for cheap. But this is a big part of the problems with waste and resource depletion we are facing globally. Let's rediscover the joy of truly caring for your goods. So let us help you to take care of your noochies to stretch their life cycle so when it is time to say goodbye to them you can do so with a clean conscience.
How much does shipping cost?

Shipping costs are calculated at checkout and varies by country. We cannot ship to PO boxes.
How do I track my order?

We will keep you in the loop about your order. Once it ships, you'll receive a tracking number.

It can take up to a day to activate your tracking number. If it's been more than 48 hours and your tracking number still isn't working, send us an email and we'll help get you a status update!
How do I exchange or return my sneakers?

It's important to us that you fall in love with your noochies but should you have ordered the wrong size or have any other issue, you can always exchange or return your order. 

Please make sure that:

Your items are unworn, undamaged, in re-sellable condition (i.e. no marks on the canvas or wear on soles), and in their original packaging.
Your return request is submitted within 30 days of receiving your original order.

You can find our full return policy here.

Feel free to contact us with any questions or concerns.

Once our warehouse has received your return, please allow up to 2 weeks for a refund or store credit to be issued. If it has been longer than two weeks, please contact us.
Where do we get our protein? 

Favourite sources are cashews, chickpeas and (heil) seitan. But we also don't mind the odd vegan burger. But let's all please keep in mind that plants have protein.
What about packaging?

Imagine the following scenario; You made sure to do your research and bought a fully biodegradable product. You even clicked the button to ensure that shipping is CO2 compensated... ...only to find that it is wrapped in two layers of bubble wrap and packed in an extra box for transport. Does anybody else find that strange? We do.

That is why Nooch items are delivered to you in minimalistic, recycled cardboard and plastic free packaging. And we don't stop there; We also only use zero waste solutions for our marketing like chalk stencils, reversed graffiti and compostable stickers. Duh.